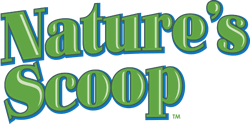 No more yuck! Cat owners, you can be done with the dust and tracking, the soggy wheat and nut messes, the powdery, sawdust-style formulas that just don't clump and the cloying, artificial fragrances. Nature's Scoop™ is a newly launched nature pine-based cat litter that really works!
Its formula of organic, all natural ingredients is specially formulated to be easy on the paws and on your home. Its perfect blend of small (but not too small) pieces is designed to trap odors and liquid instantly. It's fast and long-lasting. Nature's Scoop™ also includes TrueChar™, a Biochar product and nature's filtering medium. This special ingredient has enormous surface area that won't let smells or liquid escape. You won't have a mess at the bottom of the box.
In initial product testing, Nature's Scoop™ natural cat litter out-performed market leaders of pine-based cat litters. Additionally, it out-performed clay-, wheat- and nut-based litters for absorbency, odor control and dust/mess factor.
To learn more, contact Jonah Levine here or call him at 303.621.5491.