Largest Wood Pellet Manufacturer in the Western United States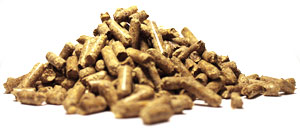 The largest wood pellet manufacturer in the Western United States, we began operations in 2008 to utilize large quantities of biomass materials generated from a massive and growing mountain pine beetle infestation in a productive and sustainable way.
Since our launch producing wood pellets for residential and commercial heating use, we've expanded to provide multiple types of products using biomass materials for a variety of purposes:  oil field waste treatment and water recycling, automotive maintenance and repair operations, equestrian, domestic farm and other pet bedding,  cat litter and still, wood pellets for heating.
Regardless of the industry or end use for our products, our goal is always to provide strong value for our customers, offering high quality materials and services. As we often say…..Many solutions, one call.
Oil & Gas Applications
When working in the Oil & Gas Industry, Confluence Energy partners with Oil & Gas and drilling companies by providing innovative, cost saving solutions for treating oil and gas waste streams.   Our patented carbon and fiber-based products, along with proprietary delivery systems, offer a strong value proposition in sustainably dealing with drill cutting disposal and reuse, produced water filtration, solids control and reclamation and all kinds of drilling rig waste treatment and reuse. One aspect of these partnerships is that Confluence Energy provides a team approach, discussing at both the corporate level and onsite, and strategizing for custom solutions.   With a high level of drilling knowledge and proprietary products in place, we now offer unmatched, innovative delivery systems.
Wood Pellets
Also, Confluence Energy is a producer of wood pellets primarily used as a heating fuel. We utilize available wood biomass materials and turn it into a usable, stable, sustainable, clean, domestic energy source.  We see enormous growth potential for wood-based fuel products for 3 primary reasons: strong and stable demand growth for heating fuels, tightening supplies (especially domestically), and readily available biomass feedstock.
Our Sustainability Mission
At Confluence Energy, we are committed to protecting our planet Earth. We begin by utilizing local beetle-killed pine and other waste streams to produce our products, and we have created a sustainable, state-of-the-art manufacturing process. We are reducing our carbon footprint by 25% through the production of biochar, which sequesters carbon, and by deriving 50% our energy from renewable, biomass sources. Confluence Energy—making a green product even greener.